Business Development / Sales
·
Fully Remote
Client Engagement Specialist
Generate future business internationally as our Client Engagement Specialist. A rewarding career role in Business Development for an experienced natural relationship builder. Remote role, UK based.
WHO YOU WILL WORK WITH 
We are a diverse international team of extremely talented and capable individuals who work together to exceed the clients' expectations, on every element of every contract. It's our #changemakers that have made the Renoir Group the success that it is today. As a business with an instinct for delivery and improvement, Renoir is always aware that we must constantly look towards the future and develop the talent that will drive the business forward. It's vital to recruit, develop, reward and inspire the people whose ideas, ambitions and energy constantly refresh Renoir's competitive edge.
WHAT YOU WILL DO
You will help connect our globally renowned Consulting teams with industry leading companies to implement projects that bring real, sustainable change. This will be achieved by gaining a deep understanding of the market you are assigned to, finding opportunities for excellent Implementation Consulting engagements with suitable Clients. Gaining a thorough understanding of Company ownership and their management structure to arrange meetings with highly qualified C Level Decision Makers for our local Business Development Director to attend.
Objectives of this Role

•Represent the Renoir Group, with a comprehensive understanding of our offerings and sector (where applicable).
•Maximise the sales performance by establishing strong relationships and gaining insight to the needs and lifestyle of the client.
•Meet weekly, monthly, and annual sales and activity quotas.
•Generate leads and commit to closing by building relationships with C-Level clients.
•Adjust sales techniques based on interactions and results in the field.
•Perform incisive and insightful market and competitive research.
Daily, Weekly and Monthly Deliverables
•Qualify, develop, and maintain thorough company, services and sector knowledge, research potential client needs, and identify how our solutions can meet them.

•Generate leads and grow existing relationships, maintaining accurate, detailed client information, and developing an active customer base.
•Make cold calls or perform warm outreach, putting outside-the-box thinking to work to develop new and unique sales tactics.
•Work with the Business Development and Marketing teams to design industry-specific outbound efforts
•Utilise our Company CRM tool to ensure standard processes during all sales stages.
DUTIES & RESPONSIBILITES
Researching Clients
•Research the local market to understand potential Clients, considering overall Client profile, industry cycles, transformational maturity and opportunities due to relevant market, economic and legislative developments.
•Review and research management structures within potential Clients to identify key Decision Makers, their areas of responsibilities and potential business. opportunities, noting any changes due to key personnel leaving their roles and the impact of the same.
•Build trusted, sustainable, business-level relationships with C-Level Clients and their supporting teams.

Managing the Investment journey
•Own the engagement model for investment by confirming meetings between qualified, targeted Clients and your Business Development Director, from initial introduction meeting through to agreement sign off.
WHAT WE OFFER

We work hard, play hard and excel at what we do, every time. Get results, see the world, and have fun in addition to: Structured training and ongoing mentoring through our Buddy System; Work closely with highly skilled senior consultants who are partnering with market leading companies in country and abroad; Exposure to multiple industry sectors at a senior level; Variety – since we support all industry sectors, no two days are the same
Opportunity to collaborate with experienced colleagues from all corners of the globe; We offer competitive rates of pay and generous uncapped commission structures as well as career progression and opportunities to gain experience and develop yourself both professionally and personally
We offer competitive pay, clear commission structures, career progression and opportunities to learn and develop yourself both professionally and personally.

YOU WILL HAVE

•Previous experience in reaching out to senior level decision makers and their teams
•Minimum 4 years' experience in closing for meetings with C Level decision makers
•Previous experience of identifying leads and building a database of client opportunities
•Excellent verbal and written communication skills needed.
•Proven capability in objection handling mandatory
•Ability to manage and prioritise your daily workload essential
•A good sense of humour!
•Be a people person!
•Target driven
•Energised, highly driven and self-motivated
•Confident and capable communicator
•Strong Organisational Skills
•Be digitally savvy
•Access to a home office space & internet connection
YOU MIGHT ALSO HAVE
•Additional Language Skills
•Experience working with CRM platforms
•Ability to analyse business opportunities and read situations well
•Bachelor's Degree
•Proven success rate at levels above quotas
•Previous experience in the Consulting Industry
DEVELOPMENT AND PROGRESSION
•Opportunity to become a specialist in the prestigious Management Consulting sector.
•Opportunity to develop sophisticated Business Development and Sales skills which are always in demand.
•Opportunity to quickly develop a high-quality network of decision makers and their reports.
•Superb career progression opportunities.
THIS JOB IS RIGHT FOR YOU IF YOU ARE…



Persuasive
An outstanding communicator
Self-motivated with a passion to succeed and achieve
Resilient and able to work under pressure
Able to meet sales targets
Able to build a good rapport with people over the telephone
Deal effectively and professionally with objections and rejection
THIS JOB IS RIGHT FOR YOU IF YOU ARE…
•Naturally curious – you love to find out what makes a great business tick
•Resilient – you understand the need for persistence
•Digitally competent – you know how to leverage online resources
•An outstanding communicator – regardless of the channel
•A natural networker – you love connecting the dots to get to your destination
•Self-starter – you set a high pace and can work independently
•Creative – you thrive in ambiguous environments where creativity and imagination trump formal qualifications and purely traditional ways of working
•Passionate – your energy is infectious and people respond accordingly
•Ambitious – you aim high and every day you strive to grow your skills, knowledge and capabilities
Department

Business Development / Sales

Role

Client Engagement Specialist

Remote status

Fully Remote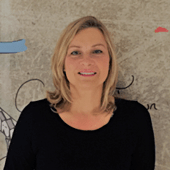 Contact
Jenni Juniper
Talent Acquisition Manager – Human Resources
Business Development / Sales
·
Fully Remote
Client Engagement Specialist
Generate future business internationally as our Client Engagement Specialist. A rewarding career role in Business Development for an experienced natural relationship builder. Remote role, UK based.
Loading application form