ESG
·
Multiple locations
·
Hybrid Remote
Project Manager - ESG Consulting UAE / Dubai
Be part of an amazing team, delivering actionable ESG strategies, ESG transformation and implementing ESG initiatives following best practices with our clients across GCC, UAE and beyond.
WHO YOU WILL WORK WITH
We are a diverse international team of extremely talented and capable individuals who work together to exceed the clients' expectations, on every element of every contract. It's our #Changemakers that have made the Renoir Group the success that it is today. As a business with an instinct for delivery and improvement, Renoir is always aware that we must constantly look towards the future and develop the talent that will drive the business forward. It's vital to recruit, develop, reward and inspire the people whose ideas, ambitions and energy constantly refresh Renoir's competitive edge.

Renoir Consulting's growing ESG practice aims to support corporations across all industries through their entire ESG transformation journey including to get to net zero by 2050. Our objective is to be our clients' preferred ESG consulting partner and contribute to their ability to generate sustainable value to all their key stakeholders.

ABOUT THE ROLE
We seek a Project Manager that will immediately contribute to our growing global ESG practice, deliver world-class services, and work to continuously exceed clients' expectations and help them reach their ESG objectives and become sustainability leaders.
In this role, you will join our ESG team to deliver on ESG consulting projects by providing analysis capabilities and strategy development. In addition, you will be directly involved in defining, managing, and delivering large scale ESG transformation programs and projects. You will work alongside clients to define, develop, and execute programs that transform their business by developing for them the optimal strategy to manage rising ESG risks and benefit from the transition to a decarbonized economy

REQUIREMENTS

This role requires you to have deep knowledge about the ESG landscape, to have developed ESG strategies and initiatives, including Net Zero plans. In addition, you will need to have experience in:
Managing client engagements with C-level stakeholders and the ability to guide our clients through sizeable ESG transformations, combining change management techniques and the latest technology solutions
Identifying and developing new opportunities, preparing effective technical proposals, and taking an active leadership role in developing client relationships
Designing and directing large programs/projects and multi-person project teams. Achieve client expectations for scope, budget, schedule, and quality
Leading, managing performance, inspiring and mentoring consultants for overall success of the team
Developing a working understanding of Renoir's other consulting service areas and actively supporting cross-selling these services to existing clients
You will be working in a professional and collaborative environment with ESG Consultants, Program Directors, and our UAE/India practice lead to deliver actionable ESG strategies, to help clients manage their ESG transformation and implement ESG initiatives following best practices.
QUALIFICATIONS
Bachelor's degree from an accredited university, a Master's degree or MBA is preferred
Minimum five years of relevant consulting work experience in advising clients on their ESG material topics and/or decarbonization journey
Passion for the ESG space and climate change and a drive to make a difference and create the next ESG leaders
Deep understanding about the various reporting standards and frameworks including the GRI standards, SASB, CDP, TCFD and the ISSB's proposed standards
Deep understanding about climate change scenario analysis
Cross-functional ESG implementation management capabilities allowing clients to progress against their ESG objectives and metrics
Deep understanding about the 17 Sustainable Development goals
Deliver ESG awareness sessions and workshops
Strong consulting and stakeholder engagement skills
Ability to be adaptable, flexible and deal with ambiguity positively
Deep understanding about the leading sustainability and ESG global initiatives/organizations/alliances such as the United Nations Global Compact, the Science Based Targets Initiative (SBTi), the Greenhouse Gas Protocol
Analytical, creative thinking, assertive, motivated, and ability to perform under tight deadlines
Excellent oral and written communication skills in English
Ability to work collaboratively and to make an immediate contribution
Department

ESG

Locations

Dubai, Abu Dhabi, UAE

Remote status

Hybrid Remote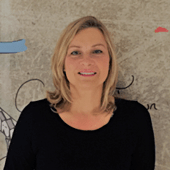 Contact
Jenni Juniper
Talent Acquisition Manager – Human Resources
ESG
·
Multiple locations
·
Hybrid Remote
Project Manager - ESG Consulting UAE / Dubai
Be part of an amazing team, delivering actionable ESG strategies, ESG transformation and implementing ESG initiatives following best practices with our clients across GCC, UAE and beyond.
Loading application form