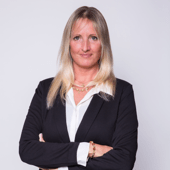 Clair Dart
Chief of Staff – Corporate
I joined Renoir in 2010 and took on the challenge to start everything from scratch to drive procedural and culture change.   
I believe that no matter how tough things may seem, or how impossible the task, there is always a solution. Having a team with the right attitude is as essential as having a team with the right skillsets.
Our people are as varied as the roles they fulfil. We believe that our strength comes from combining what we have in common – our shared goals and values – with what makes each of us different. Having diverse talent and an inclusive environment is undoubtedly contributory to our success.

We celebrate the rich diversity of our clients and our colleagues and are committed to creating a workplace that maximises the potential of all of our people, where everyone is valued and feels empowered to contribute to Renoir's continued success.
We look forward to welcoming you to our team of #RenoirChangemakers!