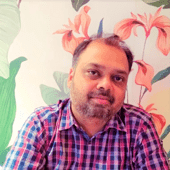 Pranav Kubade
Internal Audit & Risk Manager – Finance & Accounts
I joined Renoir in 2018 as Internal Audit & Risk Manager with a challenge to set right the Audit department which was recently revamped & restructured.
Although challenging, it was equally pleasing to have created something of your own rather than following your predecessor's footsteps. With a competent team & a guiding mentor, all I had to do was to keep the right approach & a little bit of patience as developing new processes & systems take time to show results.
I am privileged to have the opportunity to work with a diverse set of professionals of different nationalities & industries & understand different work cultures & ethics. This has not only enhanced my vision but given me new perspectives of looking at situations & problems.