Operations
·
Multiple locations
·
Fully Remote
Project Manager / Consultant - Based UK or Relocate to Southeast Asia
Based from the UK, working on 3-6 month projects phases within Southeast Asia,and moving around the region for experience and continuous change, transformation and consulting training.
WHO YOU WILL WORK WITH 
We are a diverse international team of extremely talented and capable individuals who work together to exceed the clients' expectations, on every element of every contract.  It's our #Changemakers that have made the Renoir Group the success that it is today.  As a business with an instinct for delivery and improvement, Renoir is always aware that we must constantly look towards the future and develop the talent that will drive the business forward. It's vital to recruit, develop, reward and inspire the people whose ideas, ambitions and energy constantly refresh Renoir's competitive edge.
WHAT YOU WILL DO
Based in UK and working across our clients within Southeast Asia for 6 monthly phases, you will have the opportunity to work in each geography of the region, gaining invaluable consulting and cultural knowledge, integrating with different clients and teams.  Each 6 months you will move locations, and provide a range of consulting activities in support of the assigned project.  Supports the Project Manager / Leader.  Guides and directs taskforce. A Consultant should be capable of managing one work stream and the associated MAT through the focus process and complete a successful implementation.  Working closely with clients at management and director level, you will advise and assist with the identification, development and implementation of projects in a very hands-on "shop floor manner". You will work under a Project Manager and lead a work stream at a client location and be 100% responsible for the successful design, development and implementation of opportunities in a Change Management Program.   You will be consulting engagements on driving Operations Improvement, Cost Reduction & Change Management Programs and commensurate Management Control Systems.
You will assist in the identification of business improvement opportunities, implement management control systems (MCS) to facilitate the design of operation strategy based on sound data and real-time operations analysis and develop KPIs for various management levels.   You will help the client in the restructuring of the utilisation of available resources to bring about operations improvement which financially reflects both on bottom-line and top-line growth.

WHAT WE OFFER
We work hard, play hard and excel at what we do, every time. Get results, see the world, are challenged, and have fun.  Watch the waves as you work at clients'  deep-water oil platforms in the middle of the ocean.  Escape the sweltering heat, working deep in a mine. Look out at cities from towering offices, being built by our clients… and 9 times out of 10, you'll be flying back and forth to get there.
We offer competitive salary structures, fast track career progression, based on your capabilities, and unrivalled opportunities to learn and develop yourself both professionally and personally.
YOU WILL HAVE
Ideally you will have already experienced success as an Engineer from Industry, worked with Process or Production Improvement, or as a Consultant, are in an Analytical or Process related role. You will be able to demonstrate your successes to date.  Fully proficient in Windows Based Applications – Advanced MS Office skills are essential. Drive, commitment, confidence, leadership through engagement, and influencing, communication, organising, resilience, problem-solving, flexibility.  Graduate level or equivalent.
YOU MIGHT ALSO HAVE
Corporate or Industry experience within Operations, Supply Chain, Sales Transformation or an Analytical role; 
A good understanding of business; impeccable communication and interpersonal skills; 
Previous experience handling projects / assignments in Sales transformation, Operational excellence, productivity improvement, Cost reduction & Value Stream Mapping in core manufacturing or support functions individually or through teams;  
Performed gap analysis, reorganised maintenance operations, inventory management and response time reduction; 
Familiarity with continuous improvement methodologies, tools and management concepts (including but not limited to relevant techniques from Lean and TPS toolkits); 
A relevant university background; Excellent IT skills including advanced MS Office usage; 
Have a desire to travel, working from the UK as a base from 3-6 months at a time as client locations are global.
DEVELOPMENT AND PROGRESSION

There is a very clear path for progression within the operations team at Renoir from Consultant through to Operations Manager.  Promotions are based on successfully achieving the required performance level during your reviews in both the employee core competencies and operational competencies as well as consistently meeting the deliverables for your role.  In terms of the average timescales for promotion, these vary from individual to individual.  However, we provide a meritocratic working environment so that fast track opportunities for career progression are available to high-achieving, motivated individuals. 
Furthermore, through our performance management and training processes, we recognise and develop the individual skills and talents of each employee, understanding that those who begin their career with us in the operations team do not necessarily always want to progress in that area of the business.  For those individuals we are able to provide other opportunities in the organisation and the wider group including business development, analysis, corporate and management.

THIS JOB IS RIGHT FOR YOU IF YOU LIKE TO…
Learn continuously; 
Travel; 
Work under pressure; 
Have early responsibility;  
Experience variety – no two days are the same; 
Achieve results; 
Continuously challenge yourself; 
Work as part of a team; 
Experience different industries, sectors & countries.
Department

Operations

Role

Consultant

Locations

Kuala Lumpur, Shanghai, Guangzhou, China

Remote status

Fully Remote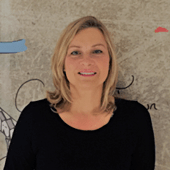 Contact
Jenni Juniper
Talent Acquisition Manager – Human Resources
Operations
·
Multiple locations
·
Fully Remote
Project Manager / Consultant - Based UK or Relocate to Southeast Asia
Based from the UK, working on 3-6 month projects phases within Southeast Asia,and moving around the region for experience and continuous change, transformation and consulting training.
Loading application form