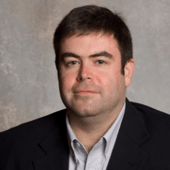 Brian Witherspoon
Partner - North America – Business Development / Sales
Brian's consultancy career began 20 years ago.  In that time he has partnered with clients in North and South America to deliver sustainable results and successful projects.    These process improvement initiatives have delivered enhancements in profitability, quality and  operations achieving significant return on investment. He joined Renoir in 2013.
Brian earned a degree in Business Management  and also became a Lean Six Sigma licenses practitioner.  He is also trained in Navigator Project Management.
Fluent in English and Spanish Brian successfully delivered value and results to clients in more than 45 unique engagements, analysis and projects throughout Europe, North and South America
Brian has provided clients value in 12 different industries including  industries such as Aerospace and Defense, Manufacturing, Oil & Gas, Healthcare, Financial Services and Mining.
His areas of expertise are Productivity Enhancement, Supply Chain Management, Operational Excellence, Process Improvement, Sales & Operations management, Organizational Development, Program and project management, Executive  and Leadership Development and Coaching.
As an Partner, Brian is accountable for the successful implementation of our change programs and onboarding of new clients.  He main role is new business development and sales support for the North American Division.