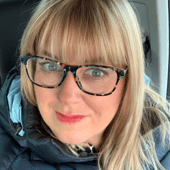 Ellen Darlington
Business Development Manager – Business Development / Sales
Ellen is the Manager of the global Telemarketing Team at Renoir Consulting and has been part of the team for over 10 years. A highly motivated and enthusiastic individual with a good knowledge and passion for telemarketing, leadership and sales.
As the Telemarketing Manager Ellen's role includes coordinate employees selling services over the telephone.  Ellen recruits and trains the sales team, sets sales targets, monitors team performance, implements sales strategies, cultivates relationships with team members and clients to ensure the team secure relevant business opportunities.
Ellen enjoys walking her two dogs and volunteering at local charity events.